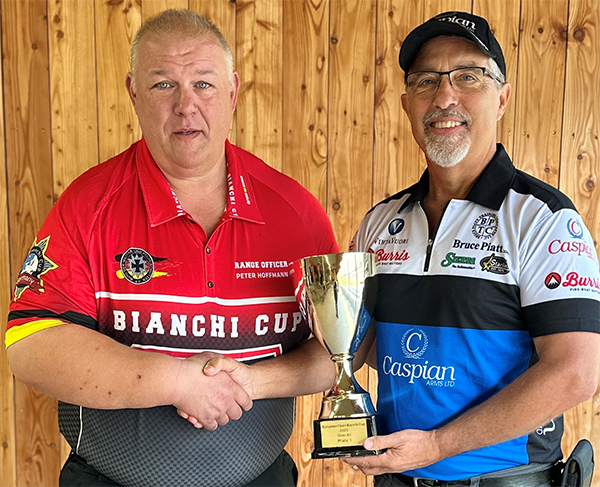 Vihtavuori's Bruce Piatt Wins European Bianchi Cup
27.08.2023
Vihtavuori's Bruce Piatt brought home the top place finish at the 2023 European Bianchi Cup. Piatt solidified his first place finish and status as true master of marksmanship with a score of 1918-183X.
The 2023 European Bianchi Cup, renowned for its rigorous tests of accuracy, speed, and versatility, attracts top shooters from all over the globe. Held at the German BDMP Shooting Range in Alsfeld, Germany, the 2-day match is modeled after the CMP Bianchi Cup that Piatt won in May. The match is made up of four stages: falling plates, barricades, practical, and moving target.
Piatt, who competes with the 38 Super cartridge powered by Vihtavuori N320 powder, kept only one round out of the ten ring on the moving target stage. His resounding success is a testament to his unwavering commitment to his craft and his remarkable marksmanship abilities.
Piatt will compete next in Chambersburg, PA, at the Keystone Cup & Action Pistol Regional in September.