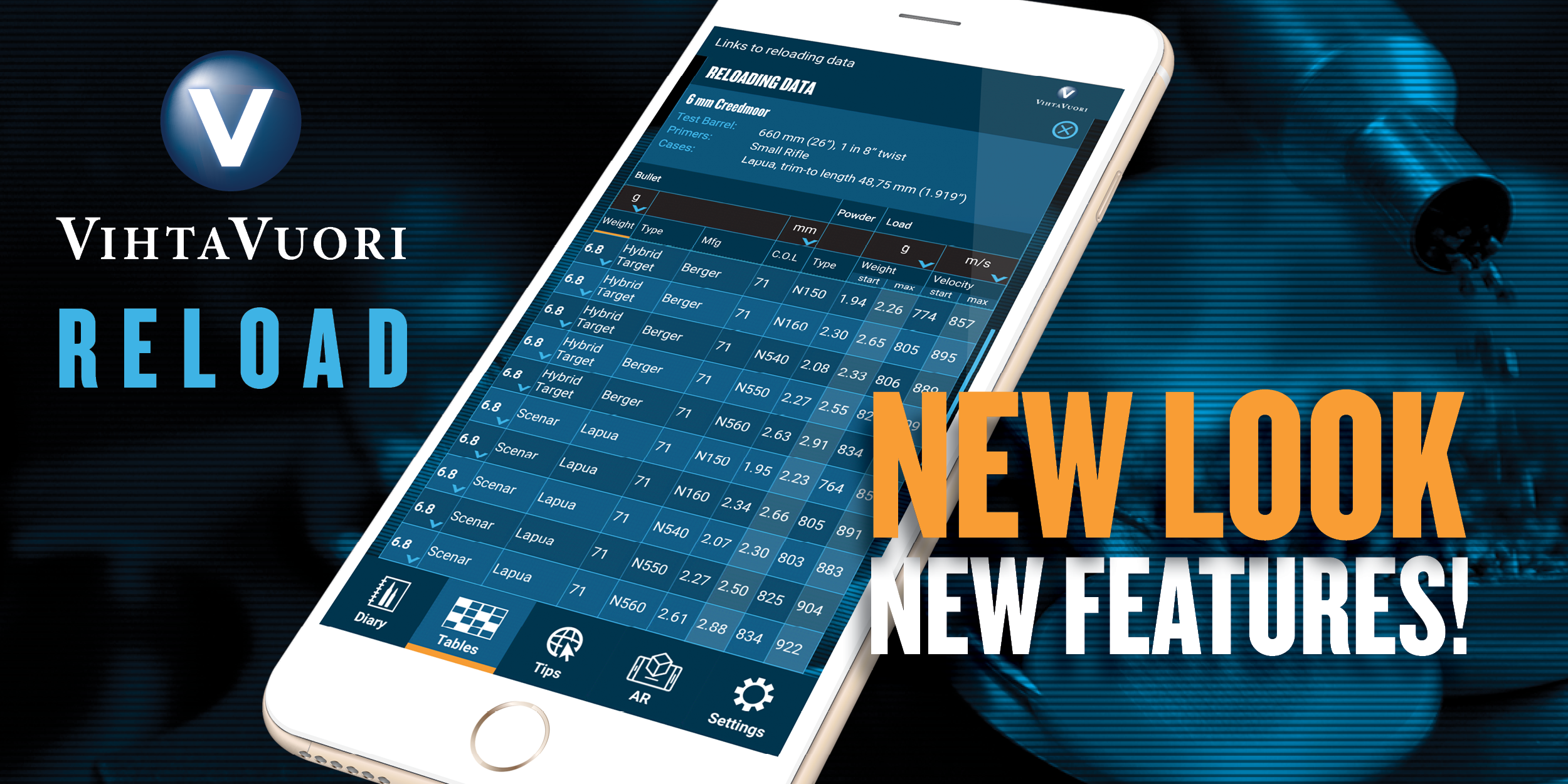 Vihtavuori Reload App

for iOS and Android

Everything stays in order in the completely renewed Vihtavuori Reload App. With Vihtavuori Reload you have easy access to latest Vihtavuori Reloading Data as well as other Vihtavuori information.

Vihtavuori Reload is a free of charge mobile application to help you with reloading process as well as to keep track of your reloading recipes. You can easily manage your current recipes as well as create new ones. Print out your load recipes by sending those to your email. Create recipes to as many firearms and calibres you want.
The
new and improved

Vihtavuori Reload app has some great new features:
Use both online and offline – no internet access needed!
Add your favourite loads to your recipe diary directly via the reloading table
Access and maintain handloading recipes from multiple devices
AR functionality – point your camera towards a Vihtavuori logo and get info on our powders in 3D
Document test shooting data with pictures along with each recipe
Choose between metrical and imperial values in table view
Select the sub header for recipes from multiple parameters (earlier this was fixed to Muzzle velocity)
…and much more!
Update your Vihtavuori Reload App, or download the app for free at Google Play Store or App Store!


Read the Vihtavuori Reload app Disclaimer
---