A versatile range of
reloading powders
The Vihtavuori selection covers more than 20 different types of reloading powders – the right choice for all disciplines, firearms and ranges. Find your match.
Vihtavuori N565
High Energy Powder
Thanks to input and requests from our customers, Vihtavuori is pleased to introduce the latest addition to our N5OO series of High Energy powders; the N565.
Read more on N565 here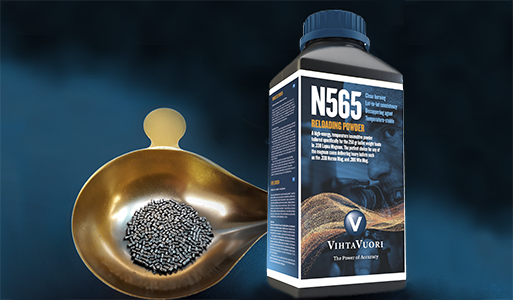 Experienced craftsmanship for
the perfect ammo
For nearly a hundred years, Vihtavuori has been known for producing high quality propellants with reliable ballistic performance, long shelf-life and wide variety selection. All of our powders meet the strict requirements of both civilian and military needs.
About
Facebook
[powr-social-feed id=f6b29291_1549882461]
Instagram
[powr-social-feed id=c5465c22_1549880322]
Vihtavuori
"SHOOT TO WIN"

promotion launched in the US

Vihtavuori has launched a new promotion for competitive shooters in the U.S.! Now you have the opportunity to win cash prizes in an array of matches throughout the 2019 season! Read more here!