A versatile range of
reloading powders
The Vihtavuori selection covers more than 20 different types of reloading powders – the right choice for all disciplines, firearms and ranges. Find your match.
New for 2021: Vihtavuori
N568

rifle powder

Vihtavuori has launched the N568, a new N500 series high energy rifle powder for 2021, perfect for the most popular large capacity cartridges.

Read more about the N568 here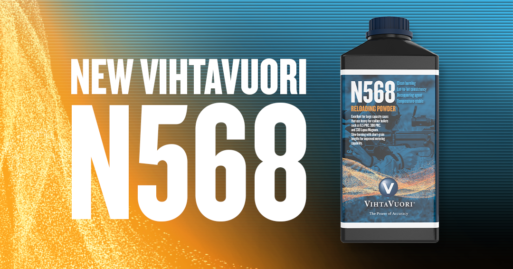 Experienced craftsmanship for
the perfect ammo
For nearly a hundred years, Vihtavuori has been known for producing high quality propellants with reliable ballistic performance, long shelf-life and wide variety selection. All of Vihtavuori smokeless powders meet the strict requirements of both civilian and military needs.
About
Vihtavuori Reloading Guide available!
The Vihtavuori Reloading Guide is updated every year and is available in a variety of languages. Download a copy here!