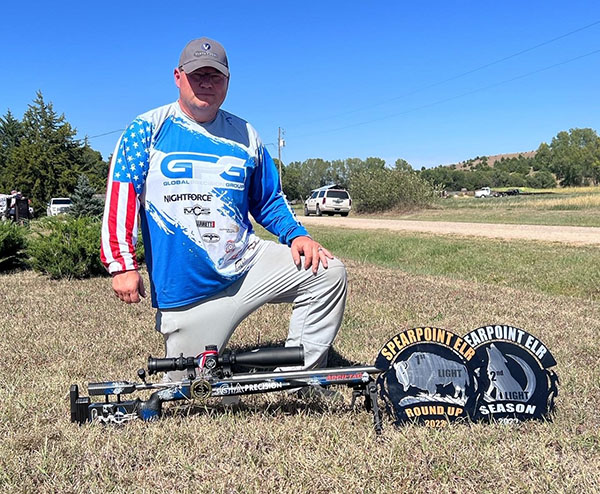 Vihtavuori's Paul Phillips Wins Spearpoint 2022 ELR Finale
30.09.2022
Team Vihtavuori member Paul Phillips finished the Spearpoint 2022 Extreme Long Range (ELR) Series 2nd place overall in the Light Division after winning the Spearpoint Finale. Paul had impacts at 1,510 yards, 1,669 yards, 1,860 yards, 1,943 yards, 2,073 yards, 2,203 yards, 2,585 yards and 2,907 yards, giving him a score of 56,356 to secure his first-place finish.
The Spearpoint 2022 ELR Series is the aggregate of seven matches held at Spearpoint Ranch in Barnard, KS. Shooters compete monthly to earn points and qualify for a finale position. The matches always challenge the shooters with tricky winds and distances. Paul had to battle temperatures up to 100 degrees and wind gusts to 20 mph to win the finale, placing him in 2nd for the series.
"The 300 Grain Berger Hybrid OTM Tactical bullet propelled by Vihtavuori N565 powder proves to be consistent and matched up to Applied Ballistics PDM perfectly. This enabled me to impact every single target!"
Paul has been a member of Team Vihtavuori since 2014 and is currently ranked #1 in the King of 1 Mile.