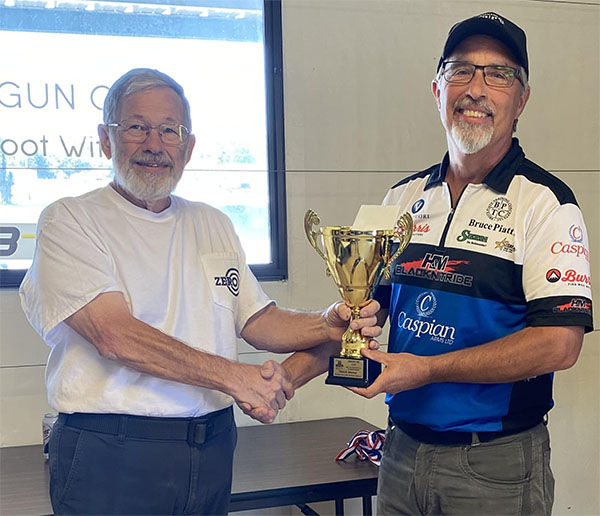 Bruce Piatt Wins Back-To-Back Cups in Missouri
12.10.2022
Congratulations to Team Vihtavuori member, Bruce Piatt, who won both the Cameron Cup and the Show-Me Cup in back-to-back matches. Piatt also set a new club record and personal best during the Cameron Cup with a near-perfect score of 1920-187X.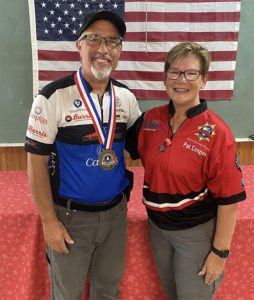 Piatt competed at the 2022 Cameron Cup on Saturday, October 1st, at the Green Valley Rifle and Pistol Club, which is home for the prestigious Bianchi Cup. He scored a 480-46X in the practical event, a 480-48X in barricade, a 480-45X in mover and a 480-48X in falling plates. Piatt then traveled to Kansas City, MO, on Sunday to compete in the 25th Annual Show-Me Cup.  Hosted by the Pioneer Gun Club, Piatt beat out 75 competitors with a score of 1920-178X to clinch the Show-Me Cup.
Piatt uses N320 pistol powder exclusively, known for its clean burning characteristics, soft recoil, and unmatched lot-to-lot consistency, in his Caspian .38 Super.