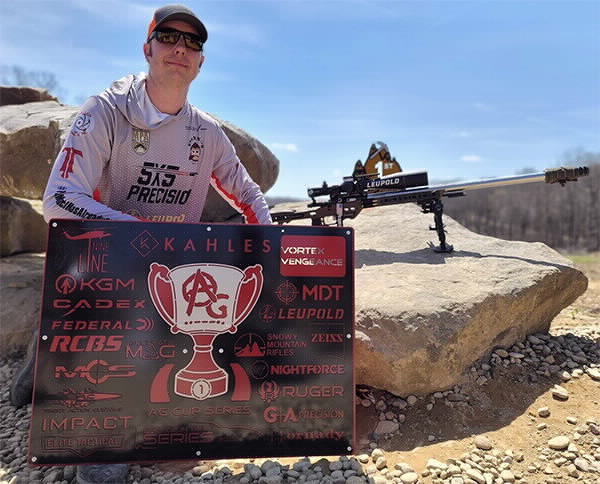 VV's Chad Heckler Wins Vortex Vengeance AG Cup Qualifier
30.04.2022
Team Vihtavuori member Chad Heckler took first place this past weekend at the 2022 Vortex Vengeance AG Cup Qualifier. Congrats Chad! Chad used Vihtavuori N150 powder in his winning combination.
In his best performance to date, Chad only dropped 11 shots all weekend and walked away with a score of 158.
MKM Precision hosted the 2022 Vortex Vengeance AG CUP Qualifier match on April 23rd and 24th in Kennerdell, Pennsylvania. The 2-day match had competitors setting their sights on a variety of targets from 300 yards out to 1,100 yards. The 18 different stages showcased steel, reactive, and automated moving targets, while having shooters in different positions, time allotments, and utilizing different props making for a very tough course of fire.