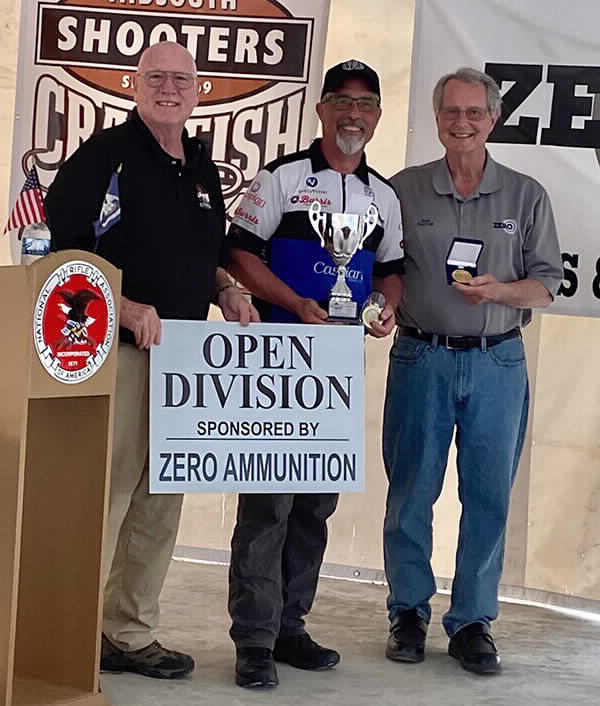 Bruce Piatt wins regional championships
21.05.2022
Team Vihtavuori member Bruce Piatt shot perfect back-to-back 1920's to win both the Louisiana State Action Pistol Championship and the Crawfish Cup Regional Action Pistol Championship. Bruce won the Crawfish Cup for the fourth consecutive time. Congrats Bruce!
Bruce uses Vihtavuori N320 pistol powder exclusively. "Back-to-back victories In Louisiana didn't happen by chance. You need consistent technique, equipment, and components. That's why I depend on Vihtavuori powders for all my reloading."
The Louisiana State and the Crawfish Cup Regional were hosted by the Southwest Louisiana Rifle and Pistol Club in Lake Charles, Louisiana, April 22 & 23rd. Each of the participants competed in the falling plates, moving target, barricade, and practical events.