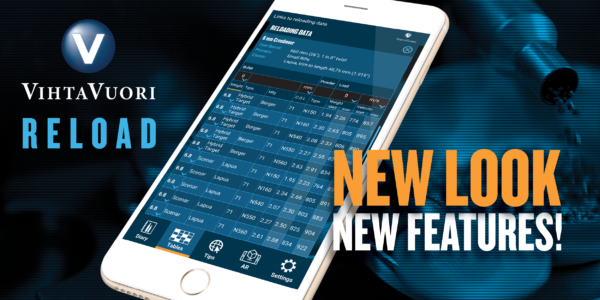 Vihtavuori Reload App updated – new look, new features!
12.06.2019
The
new and improved

Vihtavuori Reload app

We've introduced a new, fresh layout to the app, making it easier to read the tables. The app also has new features:
New language options: Italian, French
New functionality: Take a picture to go with your own recipe (no need to upload from gallery)
AR (augmented reality) – point the camera towards a Vihtavuori logo and learn more about our products in 3D
Improved scaling for various phone models
Update your Vihtavuori Reload App, or download the app for free at Google Play Store or App Store!