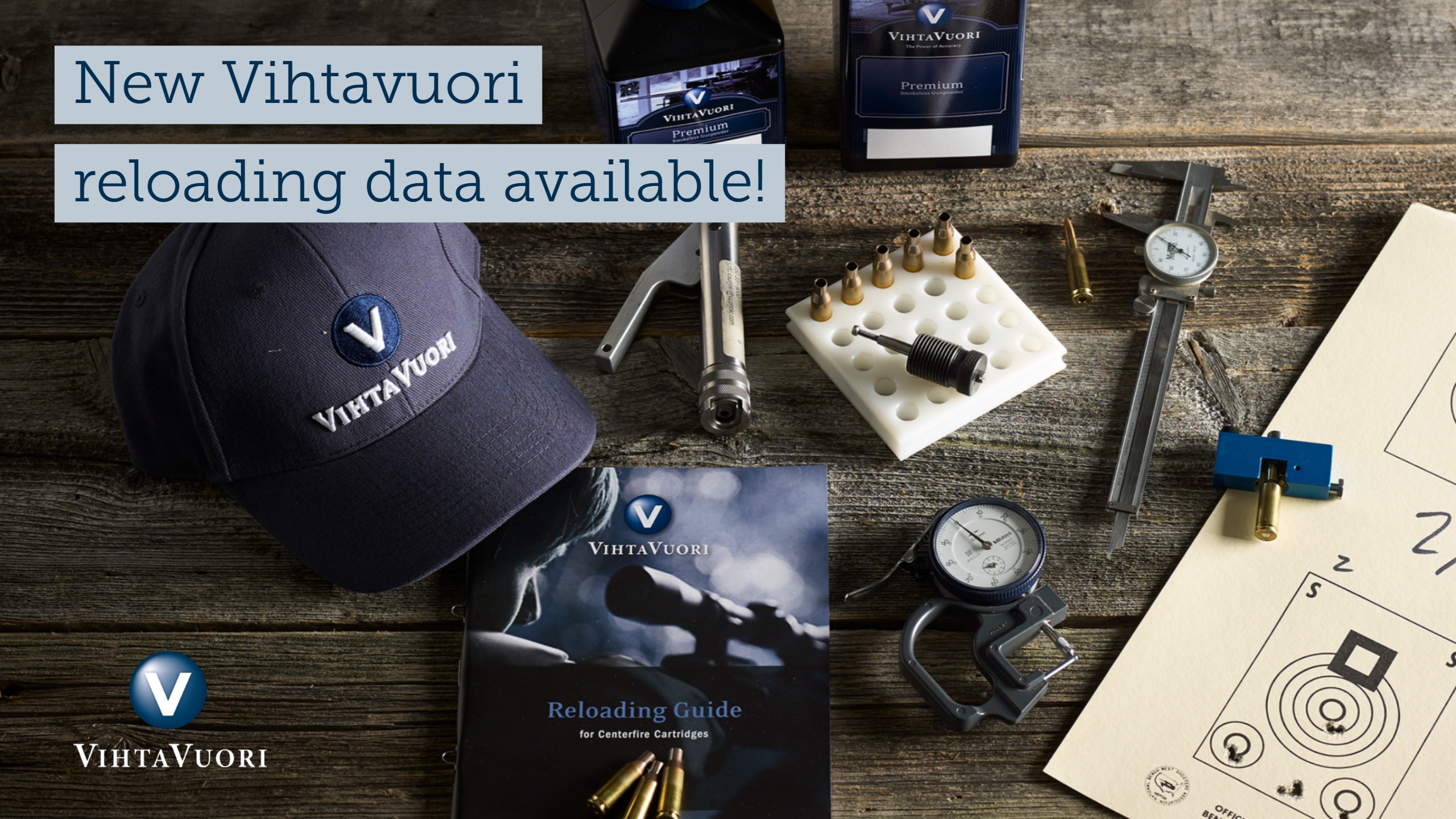 New reloading data updated and Reload App update coming soon
21.06.2018
We've added new reloading data in 8 different calibers, below is a link list of the calibers and bullets. All new data is naturally also available in our Vihtavuori Reload app.
New reloading data available in the following calibers:
.38 Special, new bullets: 125, 148 and 158 grs Berry's, 158 grs X-treme, 158 and 180 grs LOS, 180 grs H&N 
.357 Magnum, new bullets: 158 grs CBC and Berry's
.223 Rem, new bullets: 52, 55, 60, 73, and 75 grs Berger, 62 grs Barnes, 75 grs Hornady 
6.5 Creedmoor, new bullets: 130 grs Swift, 140 grs Berger
6,5×55 SE, new bullet: 140 grs Swift
.300 Win. Mag., updated data: 165 grs Hornady
.30-06 Springfield, new bullets: 178 grs Hornady, 185 and 215 grs Berger 
9,3×62, new bullets: 250 grs Barnes, 250 and 286 grs Woodleigh
Coming soon: Technical update to Vihtavuori Reload app
Due to unforeseen changes in the Microsoft Azure service used in the Reload App, the app encountered login problems that affected all users. All problems have been resolved except for some occurring errors related to the Facebook login. This problem will be resolved soon thanks to a complete technical update. So if you are still experiencing login problems, not to worry – help will be at hand soon!