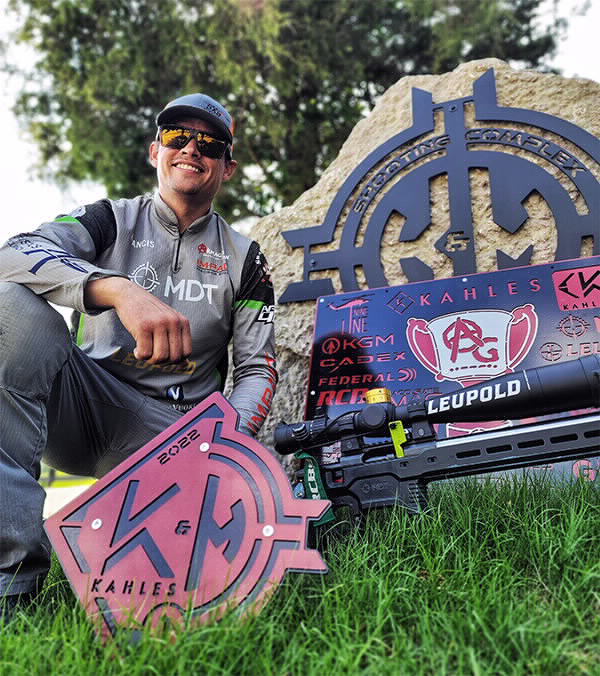 Francis Colon wins the 2022 Kahles K&M Precision Rifle Competition
03.06.2022
Congratulations to Team Vihtavuori's Francis Colon, who won the 2022 Kahles K&M Precision Rifle Competition this past weekend. Francis, who finished 2nd place in last year's Kahles K&M event, came out on top this year.
Francis had loaded his cartridges with Vihtavuori N150 powder. "This powder is unbelievably consistent over the wide range of temperatures that we see during matches. It almost feels like cheating!" commented Francis.
The 2022 Kahles K&M Precision Rifle Competition was held over Memorial Day weekend at the K&M Shooting Complex in Finger, Tennessee. Competitors engaged an assortment of steel, reactive, and moving targets from 50 to 1,200 yards. The annual two-day bolt gun competition is both a Precision Rifle Series (PRS) and Armageddon Cup PRS Cup qualifier.