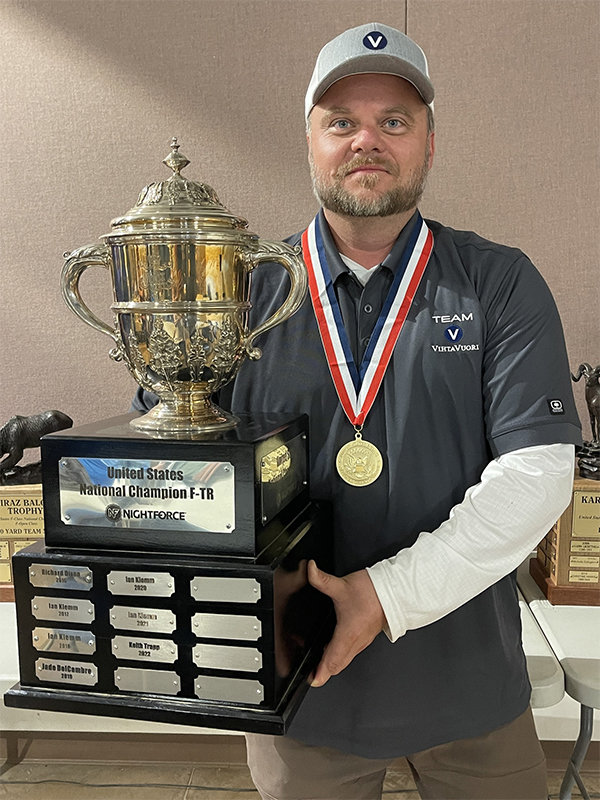 Team Vihtavuori's Ian Klemm Wins F-Class National Championship
10.11.2023
Congratulations to Team Vihtavuori's Ian Klemm winning the 2024 F-Class Long Range National Championship. Ian, who loaded Vihtavuori N150 powder and Berger's 30 caliber 200.20X bullets, had an impressive grand aggregate score of 1580-82X crowning him as F/TR National Champion for an unprecedented fifth time.
The 2024 US F-Class Long Range National Championship was hosted by the Desert Sharpshooters and held November 1-5th at Ben Avery Shooting Facility in Phoenix, AZ. The Long Range National Championship consists of (8) 20-round shot strings fired at 1,000 yards over three days of competition.
Additionally, Ian competed in team events as a member of Team Vortex. Team Vortex won Long Range Team Championship with an overall score of 1588-76X. Team Vortex members are Drew Rutherford, Luke Ramsey, Brad Sauve, Tracy Hogg, and Mike Francis, with Ian as Captain and Keith Trapp as Coach.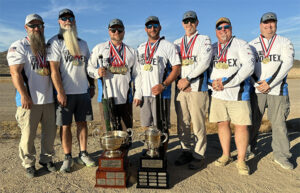 Ian commented, "I didn't have time to load new ammo for the 2023 F-Class National Championship, so I used leftover ammo that was sent to South Africa for the 2023 World Championship. The bottom line is the ingredients of Lapua cases, Vihtavuori N150 Powder and Berger 200.20X bullets will let you compete at the highest level no matter where you are in the world or how long ago the rounds were assembled."