N320 handgun powder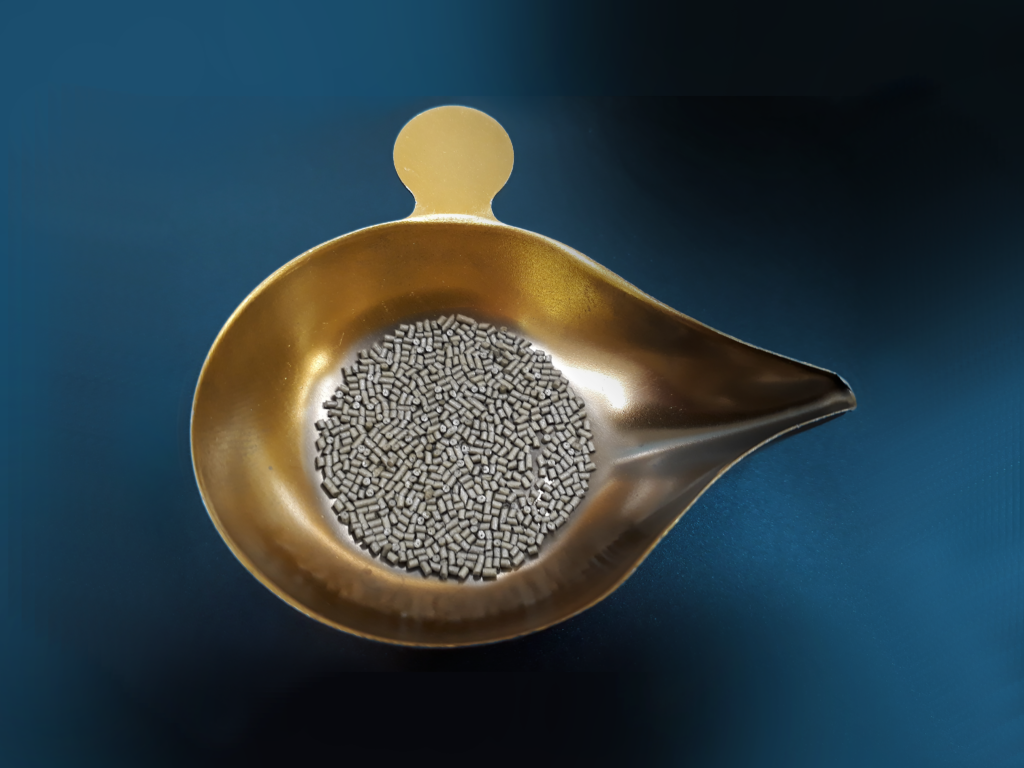 N320 porous handgun and shotgun powder
The N320, formerly known as 3N22, is a fast burning, porous handgun powder. N320 is one of our most popular handgun powders and can be used for a wide range of pistol calibers from .32 to .45. It is most commonly used by sport and hobby shooters such as Cowboy Action shooters, but as a very reliable gun powder it is also suitable for authority applications. The powder type is tubular, with grain dimensions 1,1 mm x 0,8 mm (length x diameter), and as all our reloading powders it includes the added decoppering agent.
N320 is recommended by the best
Cowboy Action Shooter "Evil Roy" vouches for the purity of Vihtavuori N320
As an extremely clean burning and accurate powder, N320 is also a big favorite of Gene Pearcey aka "Evil Roy", the famous Cowboy Action Shooter using

Vihtavuori Powders. Speaking to Vihtavuori at the SHOT Show in Las Vegas in 2017, Evil Roy concluded:
"I've been using the N320 powder for quite a long time now, and it's definitely my favourite powder. I use it for .45 ACP, .45 Colt, 9 mm and .38 Special, so I use it for a lot of things. And it just occurred to me some time ago, that I have been using that powder for years, and I haven't cleaned my powder measure one time – not one single time."
Pro load tip – try this!
N320 works nicely for 9 mm Luger with a FMJ bullet for low velocity handloading applications that still require accuracy.
Suggested load by our pros:
8,0 g / 124 grs Lapua FMJ bullet
0,26 g / 4.0 grs load (if needed, go down to 0,22 g / 3.4 grs)
Cartridge overall length: 29,0 mm / 1.142''
Another tip is to try the N320 for Classic 1911 .45 ACP loads, check out our loading data for .45 ACP.
The N320 is also suitable for shotguns, and shot shell reloading data will be available in the near future. N320 is available in containers of 0,5 kg and 2 kg containers, and in the USA in 1 lbs and 4 lbs containers.
Reloading data available in these calibers:
7,62 x 25 Tokarev
9 mm Browning court / .380 Auto
9 mm Luger / 9x19 mm
.38 Super Auto
.38 Special
.357 Magnum
.40 S&W
10 mm AUTO
.44 S&W Special
.44 Remington Magnum
.45 Auto / .45 ACP
.45 Colt
.38 Special
.44 S&W Special
.45 Colt