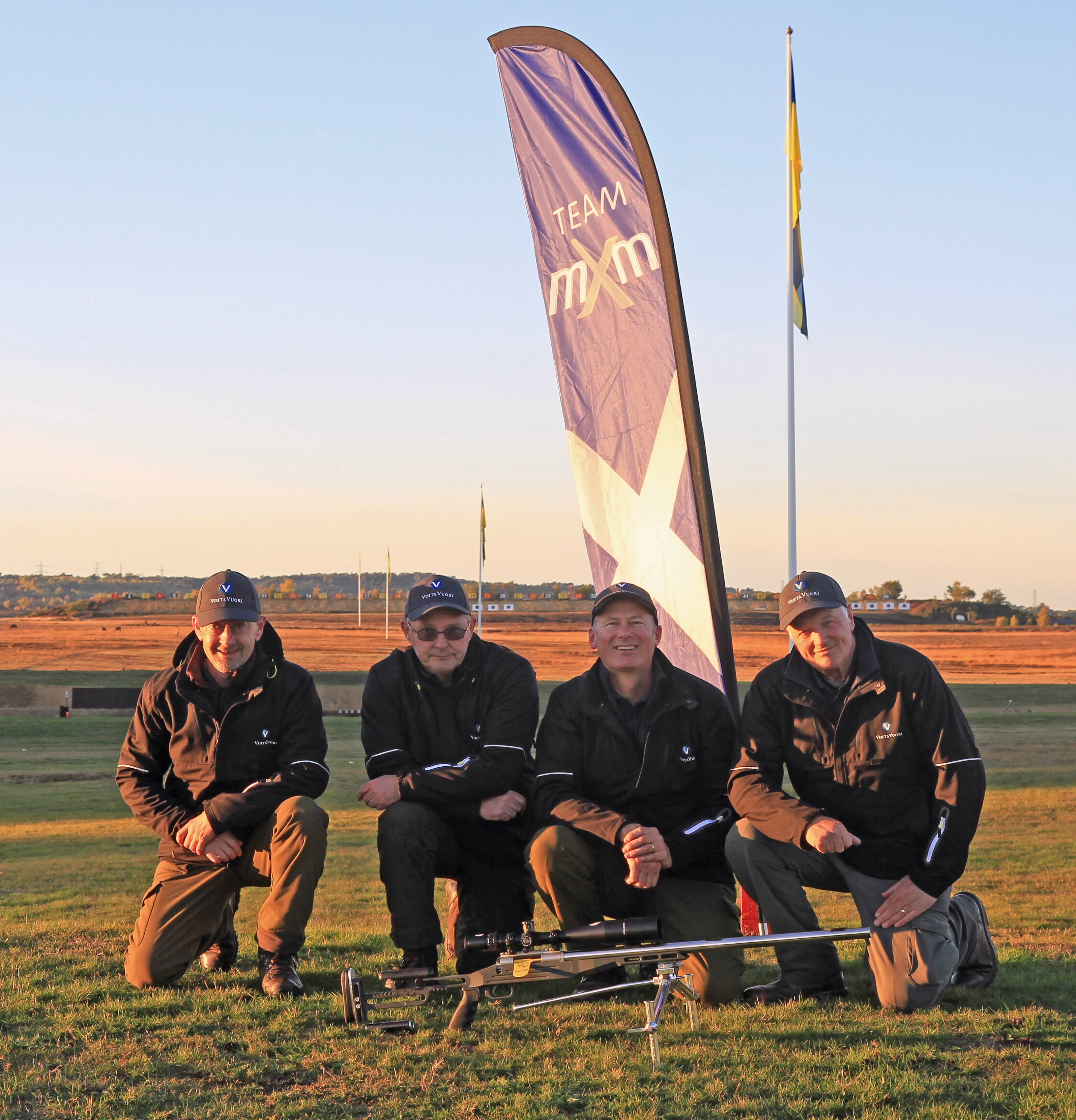 "A day on the Range is Always a Good Day" Meet Team MXM
14.12.2018
European Silver Medal Winning F-TR Team – TEAM MXM (L-R: Justin Gough, Mark Webb, Peter Dommett, Mark Downing)
Meet Vihtavuori sponsored Team MXM from the UK! In just their second year together, TEAM MXM have already picked up consecutive bronze and silver medals in the 2017 and 2018 European F-Class Championships. Guided to the 1,000 yard target by seasoned wind coach Guy Larcombe, the team's shooters have spent many range hours searching for their preferred rifle and powder combination in such a demanding discipline…a search that ultimately led them to Vihtavuori and some impressive results.
'We have all found that team shooting has been a great way of improving our own individual skills, and adds a really welcome level of mutual support, communication and friendly competitiveness to our overall shooting development.'
We're excited to be a part of their journey!
Favorite powder
N150
Latest Results
2018
F-Class (F-TR) European Championships – 2nd Place Team
2017
F-Class (F-TR) European Championships – 3rd Place Team