VIHTAVUORI TEAM MEMBER
Dan Pohlabel
USA
Discipline
F/TR, F-class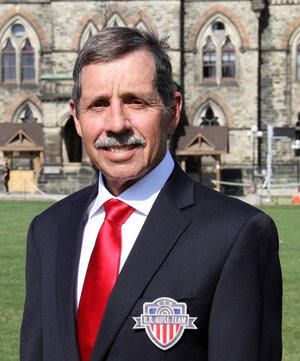 ---
"Be the bullet!"
Dan Pohlabel, F/TR and long range shooter
Dan Pohlabel, F/TR and long range shooter, began shooting at a young age. "I was fascinated with all the western movies and TV shows. As a result, I was drawn to shooting, starting with a BB gun, then a pellet rifle, then a 22 rimfire, etc. Nobody in my family hunted, but a neighbor took me squirrel hunting when I was 12 years old. I saved money and bought a 22 rifle afterwards and I still have that rifle, wore out the firing pin and replaced it some years ago. Later in life I began shooting archery and did many hunts out west. When I decided to use a rifle to hunt out west, I wanted training for shooting longer distances. A friend took me to a 600 yard match and I was hooked, been shooting long range matches since then."
Dan's motto for practicing focus is to "Be the bullet". For beginners, Dan's tips are to go to a match, watch what's going on, and find a local mentor to help with early decisions.
Currently Dan competes in F/TR at mid range and long range, and ELR matches like the King of 2 Miles, the NRA mile challenge, and others out to a distance of 2 miles. He also shoot pistols, revolvers, and a .22 rifle for practice locally. He hunts deer and javelina with a recurve bow. Dan even used to compete in archery ("no time now!"), shoots precision air rifle and is preparing to compete in that discipline. His other goals for the near future are to beat his person best scores for each discipline, win the 2018 Team National Championship, and win the King of 2 Miles competition.
Latest Results
Jul 2018 – Nra Nationals – National – Extreme Long Range – 4th place
Competition highlights
2017
F/TR World Championship – Gold
F-Class National Championship – Individual 5th
F/TR National Championship – Gold