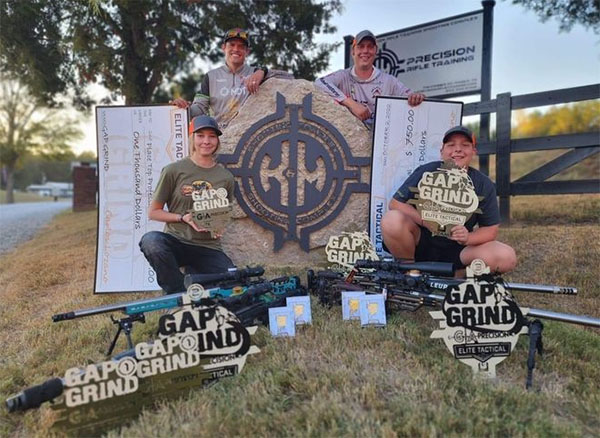 Team Vihtavuori Wins at 2022 GAP Grind
19.10.2022
Team Vihtavuori members, Francis Colon and Chad Heckler, brought home second and third places finishes competing at the 2022 Bushnell Tactical GAP Grind PRO AM.
The 2022 Bushnell Tactical GAP Grind PRO AM was held at K&M Shooting Complex in Finger, TN, September 29th – October 1st. The match tested each competitor's ability to engage an assortment of steel, reactive, paper and automated targets at over 20 unique stages out to 1,200 yards. Shooters competed individually as well as two-person team setting which paired a pro and amateur together. During the team event, Colon competed with Lilly Knapp and scored 342 to secure first place. Heckler and his teammate, Jacob Strutt, brought home second place.
Both Colon and Hecker shoot the 6mm Dasher cartridge with Vihtavuori N150 rifle powder, known for being one of the most clean-burning, and temperature insensitive powders.