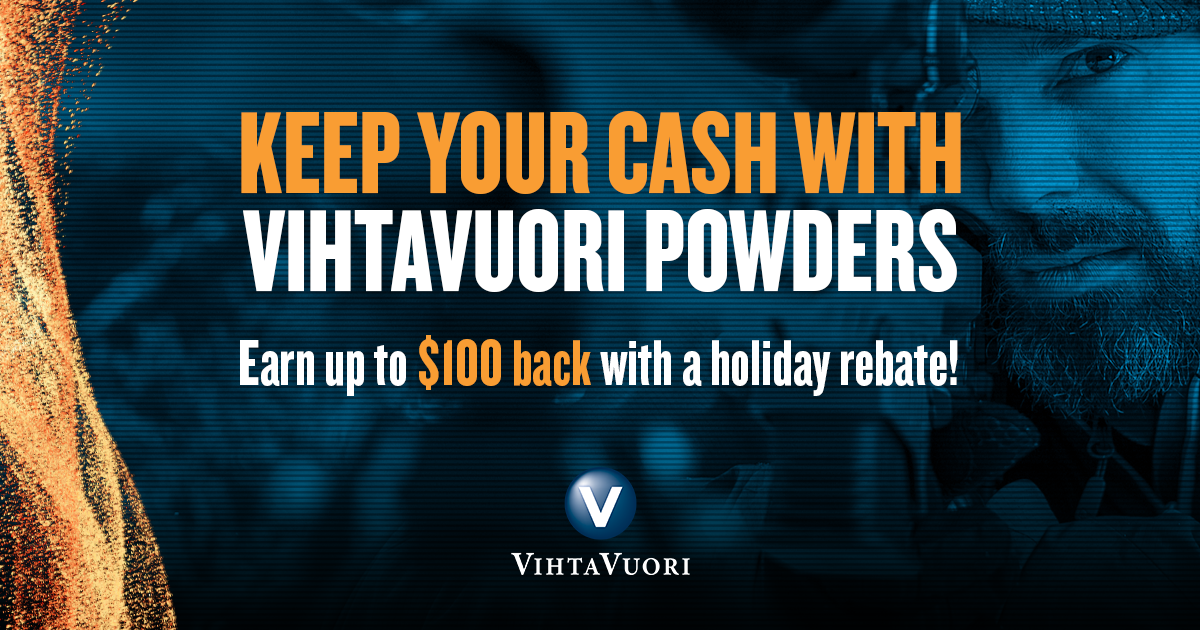 On this page, you will find all active rebates for Vihtavuori Powders.
USA $100 Consumer Rebate
To take advantage of this offer, pick up a form from your favorite Vihtavuori retailer or complete the pdf form below no later than January 31, 2020.
The 2019 Vihtavuori Rebate program is currently under way. For a limited time, earn $5.00 back per one-pound bottle, $10.00 per four-pound bottle, and $20.00 back per eight-pound bottle when you purchase Vihtavuori powders (maximum $100 rebate). Offer is valid on qualifying purchases made between November 1, 2019 and January 1, 2020. All rebate coupons must be received by January 31, 2020.
2019 Vihtavuori Rebate Form (pdf.)
Requirements and limits
Minimum purchase of 1 one-pound, four-pound, or eight-pound bottle
Maximum purchase of 20 one-pound, 10 four-pound, or 5 eight-pound bottles
Mix and match for a maximum of $100 rebate
Private or second party sales and dealers do not qualify
Offer valid in the US only
Must include proof of purchase (original online order receipt or retailer cash register receipt showing the retailer name and date of purchase)
Must include the unique serial number for each Vihtavuori bottle you purchased
Purchase must be made between November 1, 2019 – January 1, 2020 (Holiday Rebate)
Completed form must be received by January 31, 2020
Please allow approximately 8 to 10 weeks for delivery
Capstone Precision Group and Nammo Inc. employees not eligible
Additional requirements and limits found on rebate form
For more information on the rebate, please contact the U.S. distributor for Vihtavuori, Capstone Precision
---