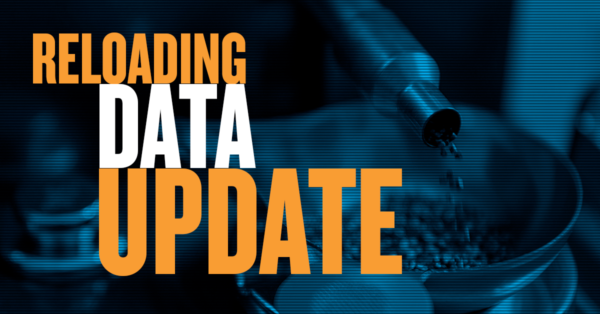 Reloading data update
18.06.2021
Our new reloading update is live, and many of you will be happy to hear we are introducing a new caliber, the .300 PRC, to our load data selection!
In addition to the .300 PRC we have a bunch of new data for .243 Win, 6.5 Creedmoor, .300 Win Mag and .357 Magnum. Plus we also have new bullets from Lapua, Hornady and
X-treme Bullets. Links to all updated calibers below!
We offer new reloading data for the following calibers:
9,6 g / 148 gr X-Treme Bullets, WC (copper plated) with N310, N320, N330 and N340 VV powders
.243 Winchester, with bullets:
4,9 g / 75 gr Hornady V-Max with N555 VV powder
5,6 g / 87 gr Hornady V-Max with N140, N150, N160, N550, N555 and N560 VV powders
8,7 g / 135 gr Hornady A-TIP with N150, N160, N165, N555, N560 and N565 VV powders
9,9 g / 153 gr Hornady, A-TIP with N160, N165, N560 and N565 VV powders
11,3 g / 175 gr Lapua Scenar-L with VV powders N165, N170, N565 and N568
12,0 g / 185 gr Lapua OTM Scenar with VV powders N160, N165, N170, N550, N555, N560 and N565
12,3 g / 190 gr Sierra HPBT with VV powders N160, N165, N170, N550, N555, N560, N565 and N568
13,5 g / 208 gr Berger Long Range Hybrid Target with VV powders N165, N170, N555, N560, N565, N568 and N570
14,3 g / 220 gr Berger Long Range Hybrid Target with VV powders N160, N165, N170, N555, N560, N565, N568 and N570
14,3 g / 220 gr Lapua OTM Scenar-L with VV powders N160, N165, N170, N550, N555, N560, N565, N568 and N570
14,6 g / 225 gr Hornady ELD-M with VV powders N160, N165, N170, N555, N560, N565, N568 and N570
.300 Winchester Magnum, with bullets:
10,9 g / 168 gr Hornady A-Max with VV powders N160, N165, N550, N555, N560 and N565
14,6 g / 225 gr Hornady ELD-M with VV powders N160, N555 and N568